[:en]
re-medal® is the new business unit of medal in frame®. The company designs and produces customizable medal holders. The new project is the creation of a line of medals, made with the recovery of metal from electronic waste.
re-medal® is the way to success: for the environment, for sustainable sport and for human well-being.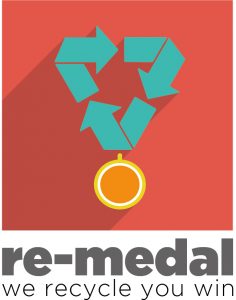 [:it]
re-medal®, la nuova business unit di medal in frame®, azienda che progetta e produce porta medaglie personalizzabili, con la creazione di una linea di medaglie realizzate con il recupero del metallo dai rifiuti elettronici.
 re-medal® è la strada per il successo: per l'ambiente, per lo sport sostenibile e per il benessere dell'uomo.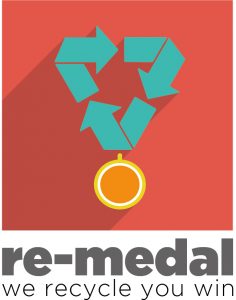 [:de]
re-medal® ist die neue Geschäftseinheit von medal in frame®, einem Unternehmen, das individuell gestaltbare Medaillenhalter entwirft und produziert. Der Gedanke: Die Schaffung von Medaillen, die mit der Rückgewinnung von Metall aus Elektronikschrott hergestellt werden, .
re-medal® ist der Weg zum Erfolg: für die Umwelt, für nachhaltigen Sport und für das Wohlbefinden der Menschen.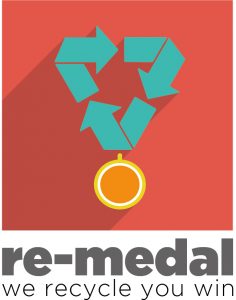 [:]