[:en]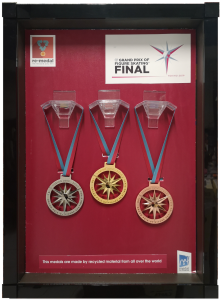 This project focuses on environmental sustainability and recycling, combined with a passion for sport. The debut is a great prestige, both nationally and internationally, as the ISU Grand Prix of Figure Skating® Final (Junior & Senior) 2019-2020 was held at the Palavela in Turin, from the 5th to the 8th of December.
The Italian Ice Sports Federation has entrusted re-medal with the awarding of the races: the winners will be able to wear a very special and eco-sustainable medal around their necks and receive a numbered certificate of authenticity indicating the countries of origin of the recycled material. For this occasion, re-medal created a design object of which the lines were designed by Carlo Spoldi, a well-known artist who was inspired by the image of snow and ice for the event to create a medal representing a snowflake.
"We are particularly honored to have been chosen and involved for the awards of the race" – says Nicolas Meletiou, Managing Director medal in frame
Carlo Spoldi, Designer:
"I believe that, for a "layman", for a spectator, the thing that impresses the most in this sport, as well as of course the enormous physical preparation that these athletes must have, is the elegance. The elegance expressed apparently without effort, the "light" of the movement, better, in movement; that they are able to have and transmit. Movement, elegance and lightness, are therefore the criteria that inspired me and that I tried to convey when designing these medals, referring in some way to three-dimensional elements present in some other artistic expressions. First of all Italian Futurism with its "Unique Forms in the Continuity of Space" and then the "Mobiles", the sculptures of Alexander Calder. All these suggestions summarized or reinterpreted sometimes within a circular shape, typical of a medal or in the general synthesis of a star. Of an "ice star", which these athletes are."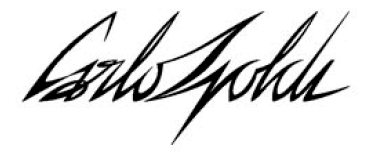 [:it]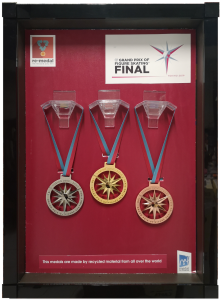 Il debutto per questo nuovo progetto, che mette al centro la sostenibilità ambientale e il riciclo, abbinati alla passione per lo sport, è un palcoscenico di grande prestigio, sia nazionale che internazionale, come l'ISU Grand Prix of Figure Skating® Final (Junior & Senior) 2019-2020 che si svolgerà a Torino dal 5 all'8 dicembre al Palavela
La Federazione Italiana Sport del Ghiaccio ha affidato a re-medal le premiazioni delle gare: i vincitori potranno portare al collo una medaglia davvero speciale ed ecosostenibile oltre ad avere un certificato di autenticità numerato che indica i paesi di provenienza del materiale riciclato.
Per questa occasione, re-medal ha creato un oggetto di design le cui linee sono state disegnate da Carlo Spoldi, noto artista che per l'evento si è lasciato ispirare all'immagine della neve e del ghiaccio per realizzare una medaglia che rappresenta un fiocco di neve.
"Siamo particolarmente onorati di essere stati scelti e coinvolti per le premiazioni della gara – afferma Nicolas Meletiou, Managing Director medal in frame –
Carlo Spoldi, Designer:
"Credo che, per un "profano", per uno spettatore, la cosa che impressiona di più in questo sport; oltre che naturalmente l'enorme preparazione fisica che questi atleti debbono avere; sia l'eleganza. L'eleganza espressa apparentemente senza fatica, la "leggera" del movimento, meglio, in movimento; che essi riescono ad avere e trasmettere. Movimento, eleganza e leggerezza, sono quindi i criteri a cui mi sono ispirato e che ho cercato di trasmettere nel disegnare queste medaglie, rifacendomi in un qualche modo ad elementi tridimensionali presenti in alcune altre espressioni artistiche. Primo tra tutti il Futurismo italiano con le sue "Forme uniche nella continuità dello spazio"  ed in seguito i "Mobiles", le sculture di Alexander Calder. Tutte queste suggestioni riassunte o reinterpretate a volte all'interno di una forma circolare, tipica di una medaglia o nella sintesi generale di una stella. Di una "stella del ghiaccio", quale questi atleti sono."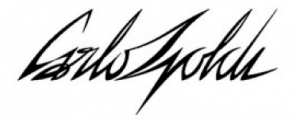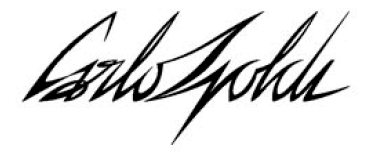 [:de]Das Debüt dieses neuen Projekts, das sich auf ökologische Nachhaltigkeit und Recycling konzentriert, verbunden mit einer Leidenschaft für den Sport, ist eine Bühne von großem Prestige, sowohl national als auch international, wie der ISU Grand Prix of Figure Skating® Final (Junior & Senior) 2019-2020, der vom 5. bis 8. Dezember in Turin in der Palavela stattfindet. Der Italienische Eissportverband hat die Re-Medaille mit den Preisen der Rennen betraut: Die Gewinner können eine ganz besondere und ökologisch nachhaltige Medaille um den Hals tragen sowie ein nummeriertes Echtheitszertifikat, das die Herkunftsländer des recycelten Materials angibt.
Aus diesem Anlass hat re-medal ein Designobjekt geschaffen, dessen Linien von Carlo Spoldi entworfen wurden, einem bekannten Künstler, der sich für die Veranstaltung vom Bild von Schnee und Eis inspirieren ließ, um eine Medaille zu schaffen, die  ist eine Schneeflocke.
"Es ist uns eine besondere Ehre, für die Preisverleihung des Rennens ausgewählt und engagiert worden zu sein – sagt Nicolas Meletiou, Managing Director Medaille
Carlo Spoldi, Designer:
"Ich glaube, dass für einen "Laien", für einen Zuschauer, das, was in diesem Sport am meisten beeindruckt, und natürlich auch die enorme körperliche Vorbereitung, die diese Athleten haben müssen, Eleganz ist. Die Eleganz drückte sich scheinbar ohne Anstrengung aus, das "Licht" der Bewegung, besser, in Bewegung, das sie haben und vermitteln können. Bewegung, Eleganz und Leichtigkeit sind daher die Kriterien, die mich inspiriert haben und die ich bei der Gestaltung dieser Medaillen zu vermitteln versuchte, indem ich mich in irgendeiner Weise auf dreidimensionale Elemente bezog, die in einigen anderen künstlerischen Ausdrucksformen vorhanden sind. Zuerst der italienische Futurismus mit seinen "Einzigartigen Formen in der Kontinuität des Raumes" und dann die "Mobiles", die Skulpturen von Alexander Calder. Alle diese Vorschläge wurden zusammengefasst oder neu interpretiert, manchmal in einer kreisförmigen Form, typisch für eine Medaille oder in der allgemeinen Synthese eines Sterns. von einem "Eisstern", der diese Athleten sind."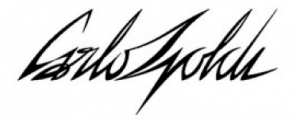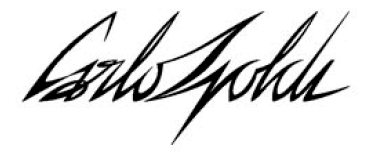 [:]