NICOLAS MELETIOU
Managing Director
Idea, spirit & mind of the company and Marathon runner from the bottom of his heart.
It is from Nicolas Meletiou's long experience in the field of innovation aimed at protecting the environment that re-medal, the new Medal In Frame business unit dedicated to sustainability in sports, was born. Nicolas Meletiou was managing director of one of the most important platforms in Italy for the storage of hazardous special waste, managerial experience that led him to the creation of ESO, a company specializing in the recovery, disposal and especially recycling of special office waste, and esosport, a project focused on the collection and recycling of exhausted sports shoes, inner tubes and bicycle tires and tennis balls.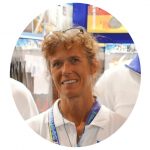 HELGA LOESSL
Marketing & Sales
Arm of the company and runner with passion. Since July 2018 she has been working on the realization and further development of Nicolas' ideas for new products, designs and activities.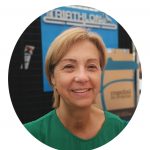 SIMONETTA GALLI
Administration
Good soul of the company. Silent engine with a lot of power in the background, supporting and helping hand between idea, planning and implementation